Transitioning to a fully renewable fleet eMobility solution, spanning energy source to vehicle exhaust, is no longer a distant dream but a tangible reality. Such a transformation is crucial in our drive to achieve robust environmental, social, and corporate governance (ESG) targets. When we dive into the specifics of measuring and reporting greenhouse gas (GHG) reductions, it becomes evident that fleet operations are intrinsically linked to both scope 1 (direct emissions from owned assets) and scope 2 emissions (indirect emissions from procured power). Switching from internal combustion engine (ICE) vehicles to electric vehicles (EVs) does effectively counter scope 1 emissions. However, without careful consideration, this might inadvertently inflate scope 2 emissions, especially if the electricity fueling these EVs isn't derived from renewable sources. Embracing green power plans or harnessing renewable energy directly is an imperative step in creating a sustainable eMobility blueprint.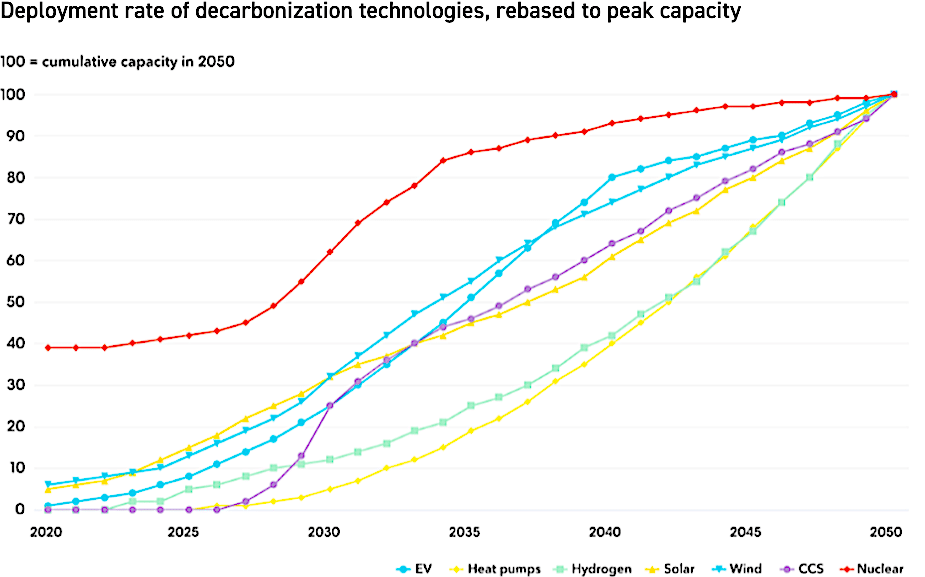 In today's dynamic landscape riddled with evolving technologies, fleet managers and operators are on the lookout for a stable, long-term energy strategy—one that promises both financial predictability and unwavering reliability. Crafting a holistic, renewable fleet eMobility solution involves multiple facets:
Vehicles
Financial incentives, when combined with enhanced battery technology, not only make EVs more affordable but also ensure they're equipped for longer journeys. Initiatives such as the California Air Resources Board's recent launch of the Cal Fleet Advisor demonstrate proactive steps in aiding fleet owners to make a seamless shift to zero-emission vehicles.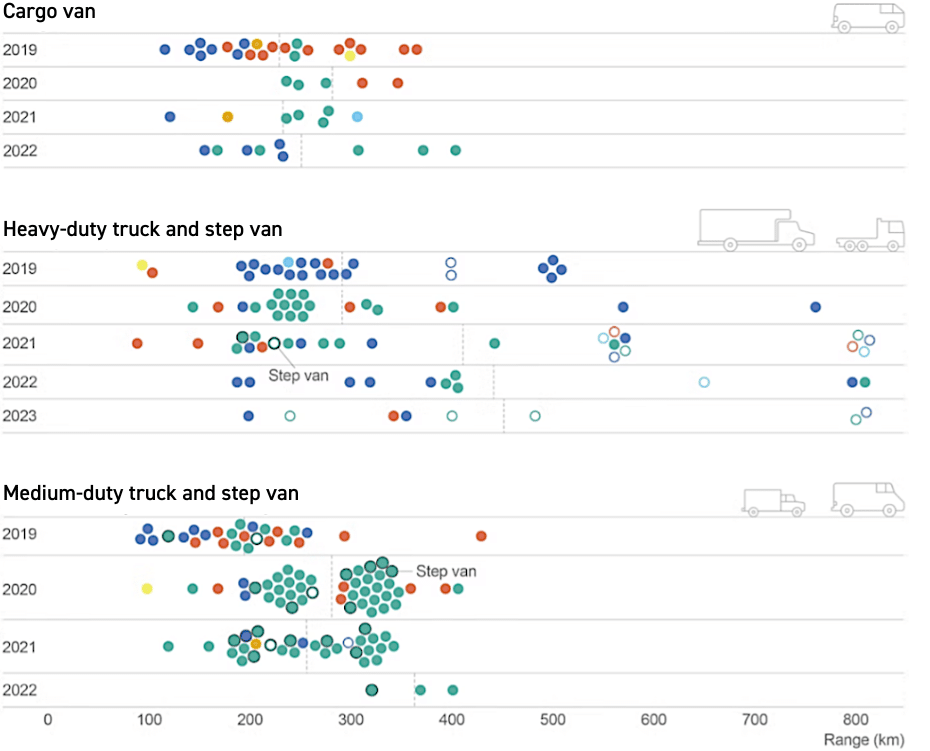 Charging Infrastructure
Modern EVs necessitate a paradigm shift, compelling fleet operators to essentially "become the fuel station." Many essential considerations are involved, meaning this new responsibility demands a comprehensive evaluation of charging infrastructure, encompassing the installation and management of EV supply equipment (EVSE), smart charging paradigms, and energy and load management platforms—all tailored to the specific needs of their EV fleet.
Energy Procurement
Proactive collaboration with local utilities offers fleets the leverage to negotiate optimal rates. By assessing site-specific needs and operational requirements, fleets are progressively leaning towards both consuming and contributing to grid services, which involves:

Electricity Generation – leveraging renewable sources such as solar, wind, and hydro.
Energy Storage – on-site battery storage solutions like BESS offer resilience and price stability.
Microgrids and VPPs – microgrids provide autonomy, while VPPs amalgamate a plethora of energy resources, minimizing reliance on fossil fuels during peak demands.

Operations & Maintenance
A well-structured training, support, and troubleshooting regimen is paramount. Without a reliable and efficient charging framework, EVs risk becoming underutilized assets, potentially skewing operational costs and obstructing the broader adoption of eMobility initiatives.
Reporting
Chief Sustainability Officers (CSOs) and CFOs require precise data to assess ESG contributions and the financial ramifications of eMobility solutions, respectively. Transparent reporting not only satisfies regulatory compliance but also promotes internal alignment towards set objectives.
Embarking on the journey to holistic fleet eMobility doesn't necessitate becoming energy experts. With solutions like Electrada's 360 Charging-as-a-Service (CaaS), fleet managers can transition smoothly, focusing primarily on their core operations. Here's how:
Electrada's 360 CaaS framework reiterates that fuel should remain an operational expense, negating the need for Capex.
Comprehensive site and operational evaluations facilitate the design of optimal infrastructures and the provision of recommendations for both current and upcoming facility designs.
Electrada oversees the entirety of the 360 CaaS solution's execution, encompassing site-specific installations, electrical upgrades, and equipment setups, ensuring it is a complete electric fuel solution for your EV fleet.
Post-installation, Electrada ensures the flawless operation of the charging equipment, backed by an impressive and contractually guaranteed 99%+ uptime commitment.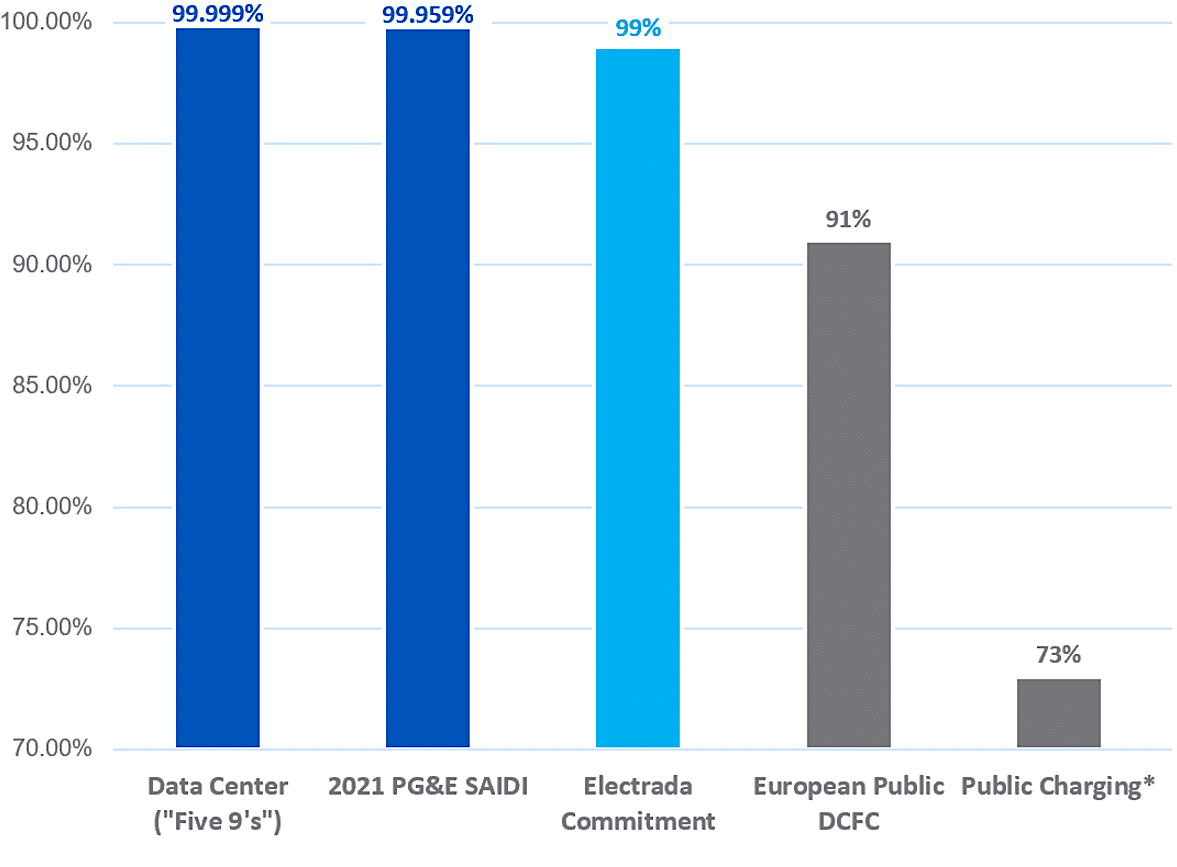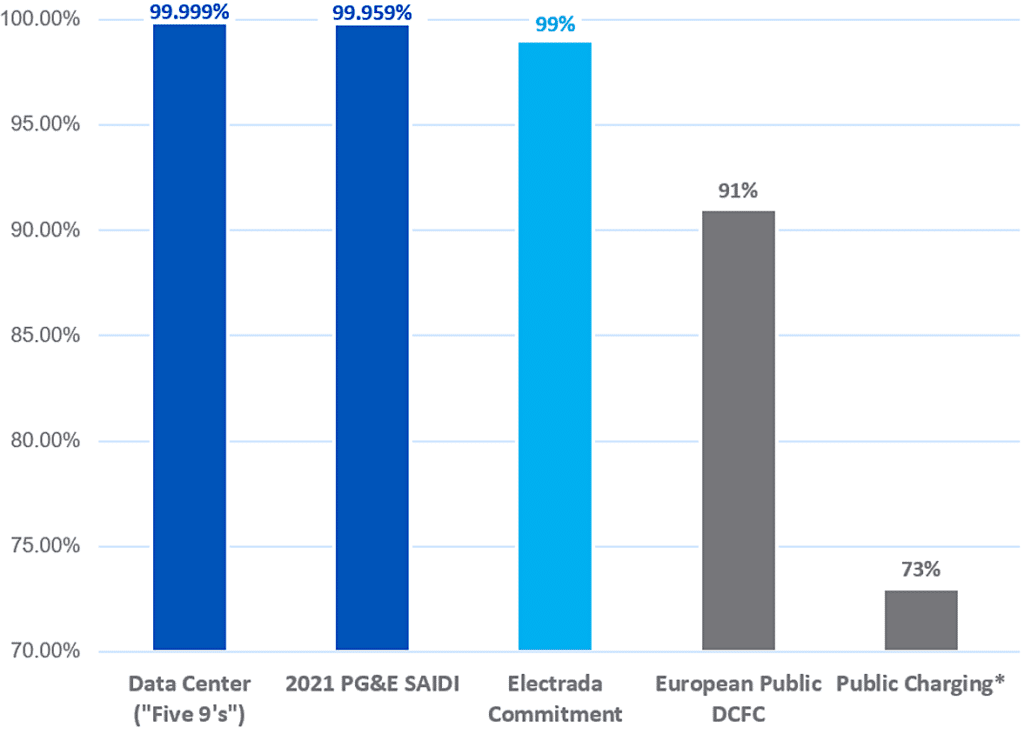 In addition, Electrada's sophisticated energy management systems, integrated with state-of-the-art charging hardware, optimizes energy consumption, ensuring fleet operations remain both efficient and sustainable.
The culmination of these efforts results in an integrated energy ecosystem, finely tuned to support eMobility transition efforts and your EV fleet over across a multi-year service relationship. With solutions like Electrada's 360 CaaS, the transition to holistic fleet eMobility becomes not just feasible but also enticingly straightforward.